Do the job before you have the job and be strategic with your laser hair removal! The ultimate beauty podcast cross-over is happening, honey! The hosts of the iconic Fat Mascara podcast, beauty editors Jessica Matlin and Jennifer Goldstein, let me record an episode of Natch in their New York studio, and everything is covered:
Signature lip colors
beauty editor PR packages
expert sunscreen advice
and vaginal health!
Be sure to check out my episode of Fat Mascara on their feed!
Hear me on ALL the podcasts I did while in New York!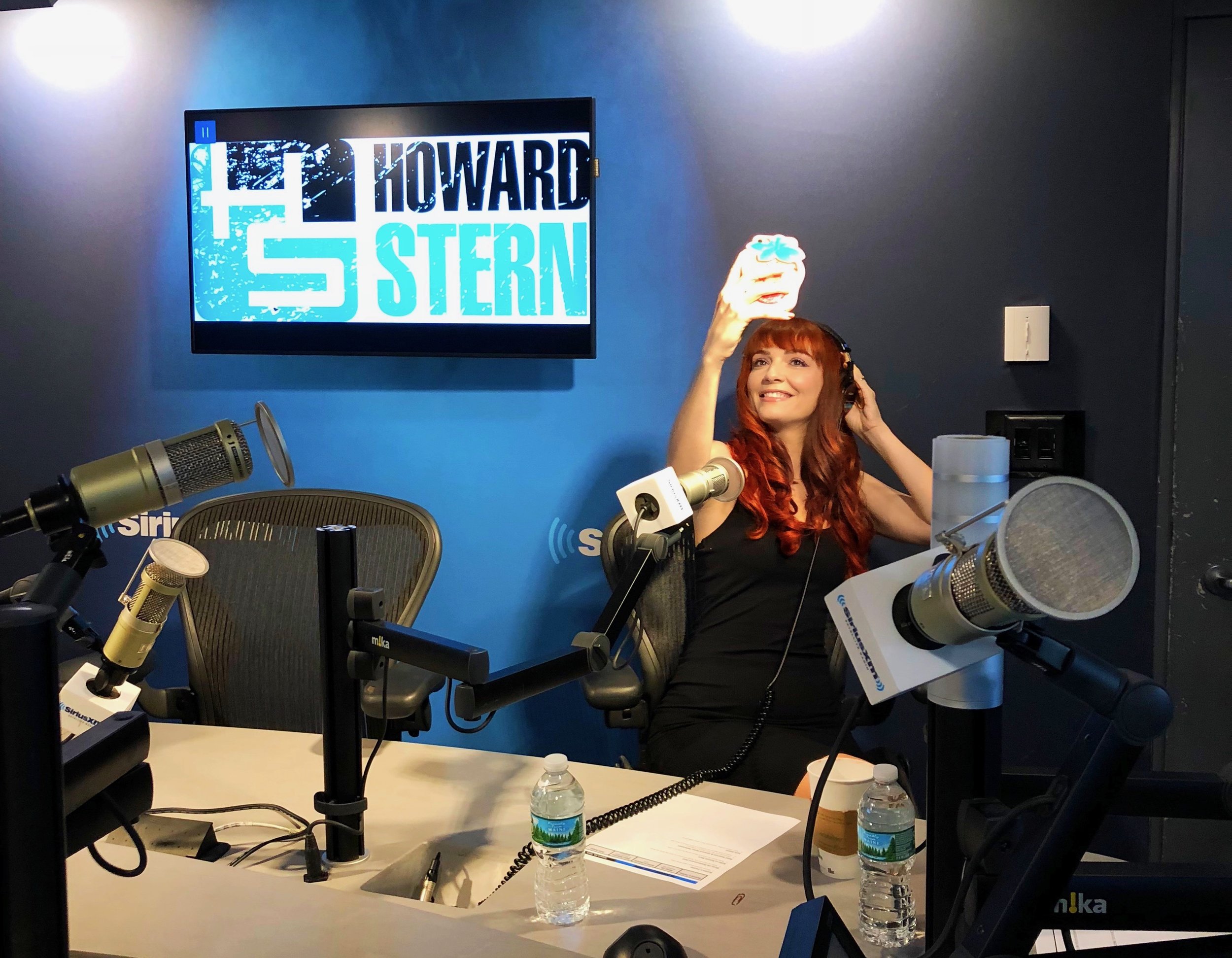 Hear Jackie on the Howard Stern Wrap Up Show.
If you're a Sirius XM subscriber with the Howard Stern package, go to Howard: On Demand: Wrap Up Show: Jackie Johnson.
New York and Indie Beauty Expo talk!
Frownies! Non-invasive wrinkle smoothing facial patches, cute skincare, and neck masks! The owner of the company Kat made a code for y'all NATCHBEAUT gets you 15% off site wide!
Glamcor! Honey, there is NO better makeup mirror lighting system than the Riki! I also love the Multimedia kit. If you are a blogging/makeup artist hunnie, it will up your game and change your life. The HBIC at Glamcor made y'all a code also- from her phone, on the spot at IBE! This company has the BEST customer service if you have any questions or concerns. Code NATCH will get you 15% off your purchase site-wide!
Ethique Beauty! A New Zealand-based full beauty line made of BARS! For American hunnies, you can order their full line on Amazon.
Shea Brand! Shea-butter based products and CUTE hydrosols. I love the cucumber one!
Bawdy Beauty Butt Sheet Masks. I mean, color me intrigued.
SALES
And remember, us Sephora VIB's have a special and rare 15% off happening with code YESVIB from 8/30/2018-9/03/2018. If you click from Natch Beaut, I get a tiny percentage. Thank you for all the clicks and support!
I also love how Ulta always shades Sephora with a special sale at the same time. Get your Ulta on right now, too!
Here is everything we discussed on today's episode.
Cruelty-free items pictured. Non-CF listed below.
Listen and Subscribe to the Fat Mascara podcast!
Be sure to follow me and Natch Beaut on social to always see what I'm up to!
And thank you as always to the sponsors of this episode!
The taste and convenience will set you free! For three free cups in your first order, enter promo code NATCH at checkout!
Subscription 100% organic tampons and pads, PLUS sex by Lola- lube, condoms, and wipes for HER! Use code NATCH40 for 40% off your order!